Regular price
$31.98
Sale price
$29.98
Unit price
per
Sale
Sold out
The World's Lightest Portable Laptop Stand
Keep your laptop cool and your wrists comfortable with the FlexVerk Laptop Stand, the world's lightest folding laptop stand. Designed to improve the ergonomics of laptop work, this super-light and portable stand provides easier typing, better viewing, and more stability than expensive and heavy metal stands. This minimalist design and light-weight material makes for the perfect affordable office accessory for the professional on the go.
Click for Details

This modern and thin folding accessory stores neatly in the FlexVerk Laptop Sleeve (sold separately) and sets up with one hand fast so you can enjoy less wrist pain and neck strain whenever you need to get work done.

The world's lightest laptop stand at 2.5oz
Fits up to 16" laptops
Sets up and breaks down in seconds with a single hand

This laptop stand has high-grip silicone feet and provides stability for even the heaviest typing
Added space under the laptop aides in cooling similar to laptop fan stand
Slight angle positions your laptop keyboard to simulate a desktop keyboard
Folds flat and nests perfectly in the Travlr Laptop Sleeve (Sold Separately)
Dimensions when folded flat: 12 1/2" x 2" x 5/8"
Material: Plastic, Rubber, & Steel Hinge Pin

Click for FAQ

 

Is it worth getting a laptop stand?


There are many benefits to using a laptop stand like improved cooling for your laptop, a more comfortable typing position, and a more comfortable viewing angle.


Are laptop stands bad for laptops?


As long as it is sturdy, a laptop stand is a great accessory for any laptop. Not only does the laptop stand improve your work posture, it also reduces the temperature of your laptop. If a laptop is too hot it will run slower and the overall life of your laptop will be reduced. Using a laptop stand will increase the airflow to your laptop and keep it cooler even as you perform high stress tasks.


Which laptop stand is best?


There are many great laptop stands on the market, and which one is best depends on how you want to use your laptop stand. Ultimately you should look for a stand that is sturdy, provides maximum airflow below your laptop, and is easy to set up. If you are going to be traveling with your laptop stand you should also look for one that is lightweight. The FlexVerk Laptop Stand is the lightest laptop stand on the market while still being strong and sturdy.


How do I prop my laptop?


The best way to prop up your laptop is with a purpose built laptop stand. A laptop stand will not only prop up your laptop, but it will also provide additional cooling to keep your laptop from overheating.


Is it good to elevate your laptop?


Yes, it is a good idea to elevate your laptop for multiple reasons. An elevated laptop will have more airflow around it to keep it cool even when working hard. Additionally, a raised laptop will provide a better viewing angle reducing fatigue while you are working
Share
View full details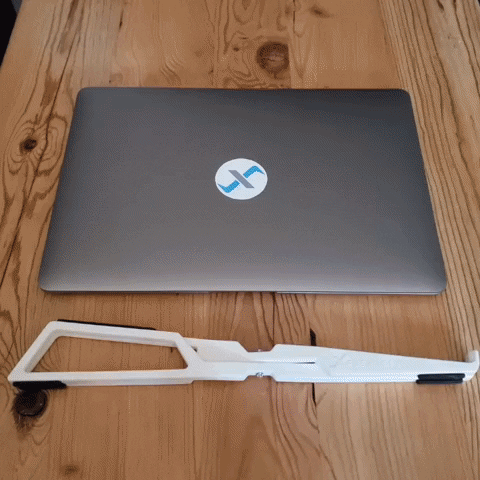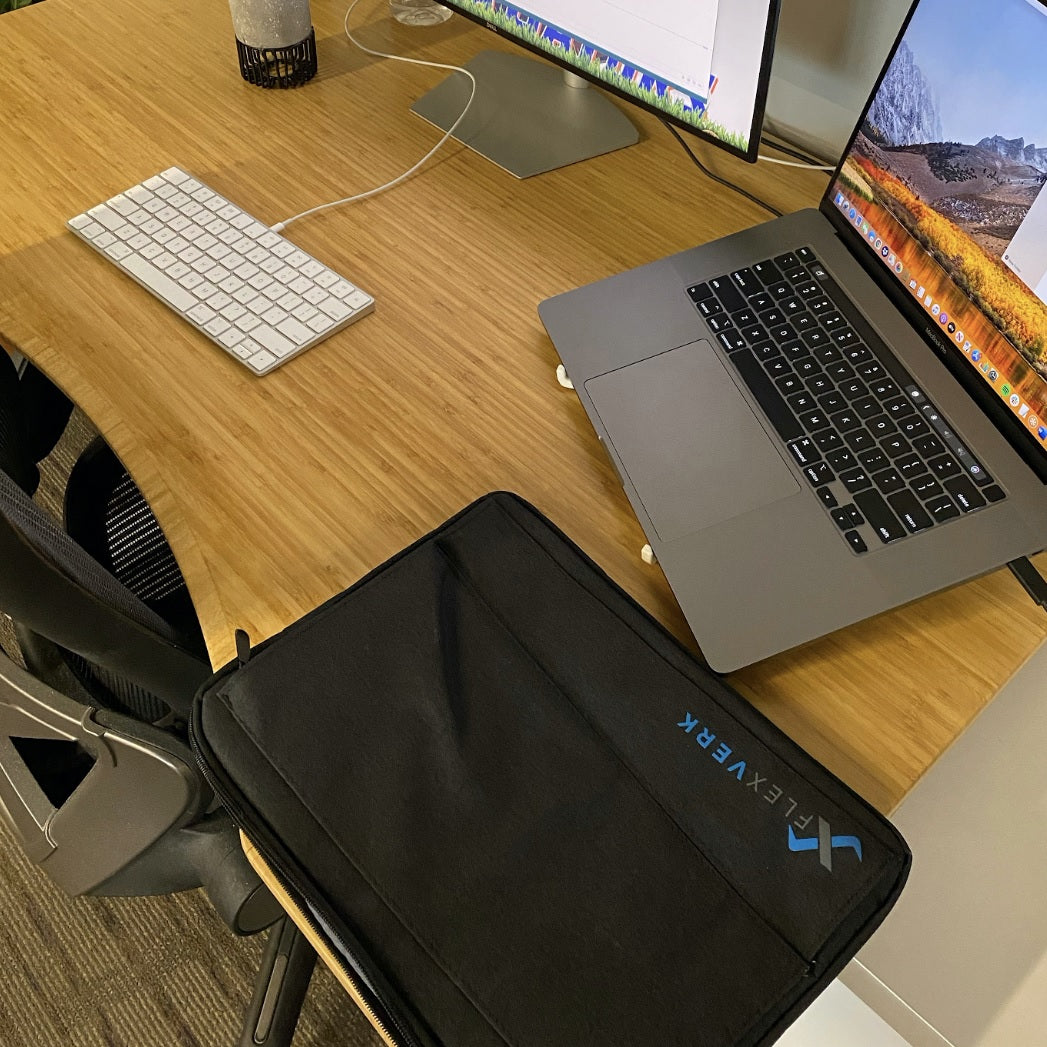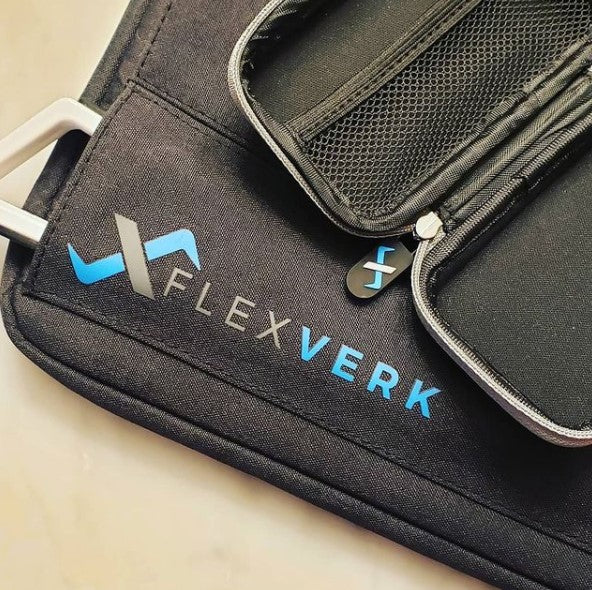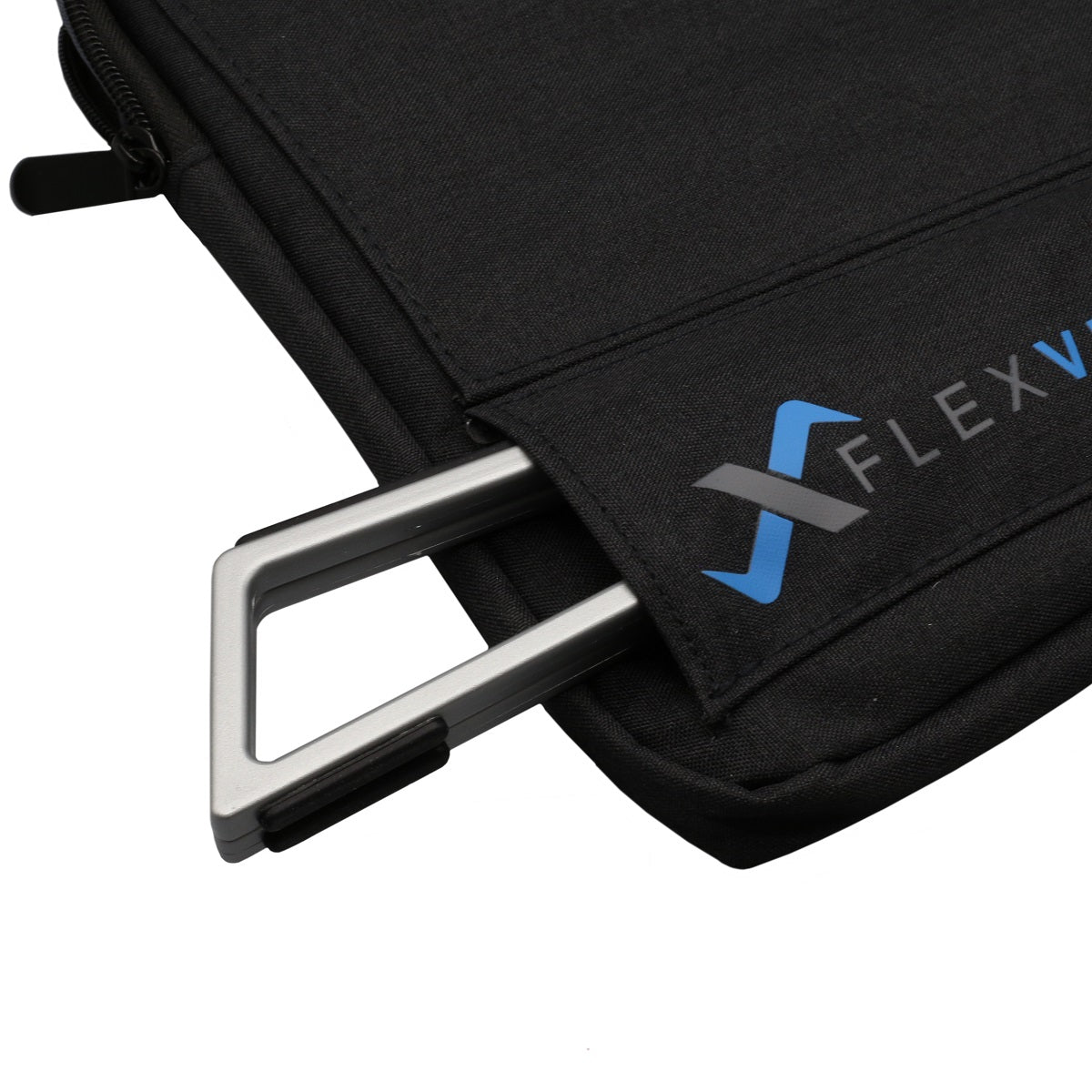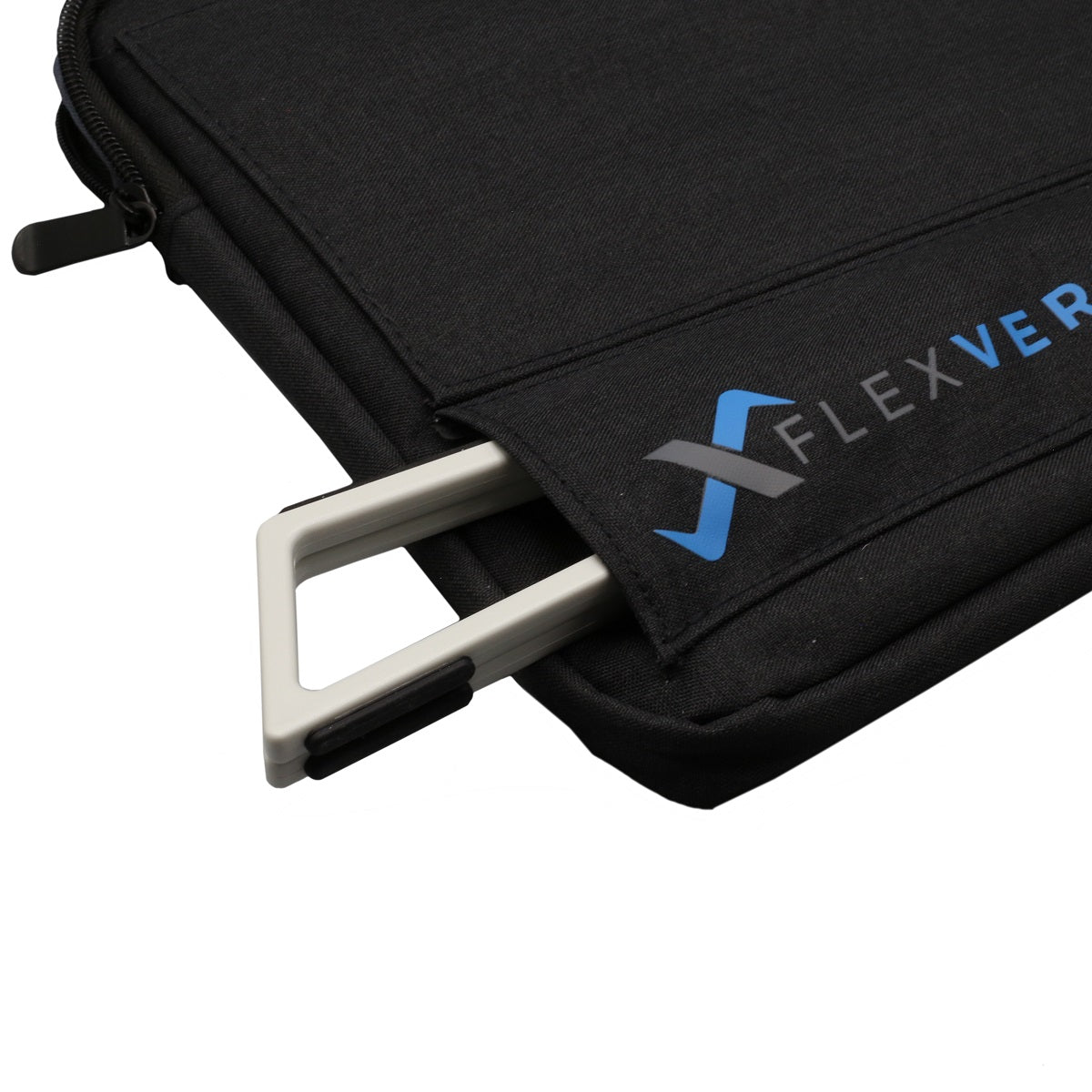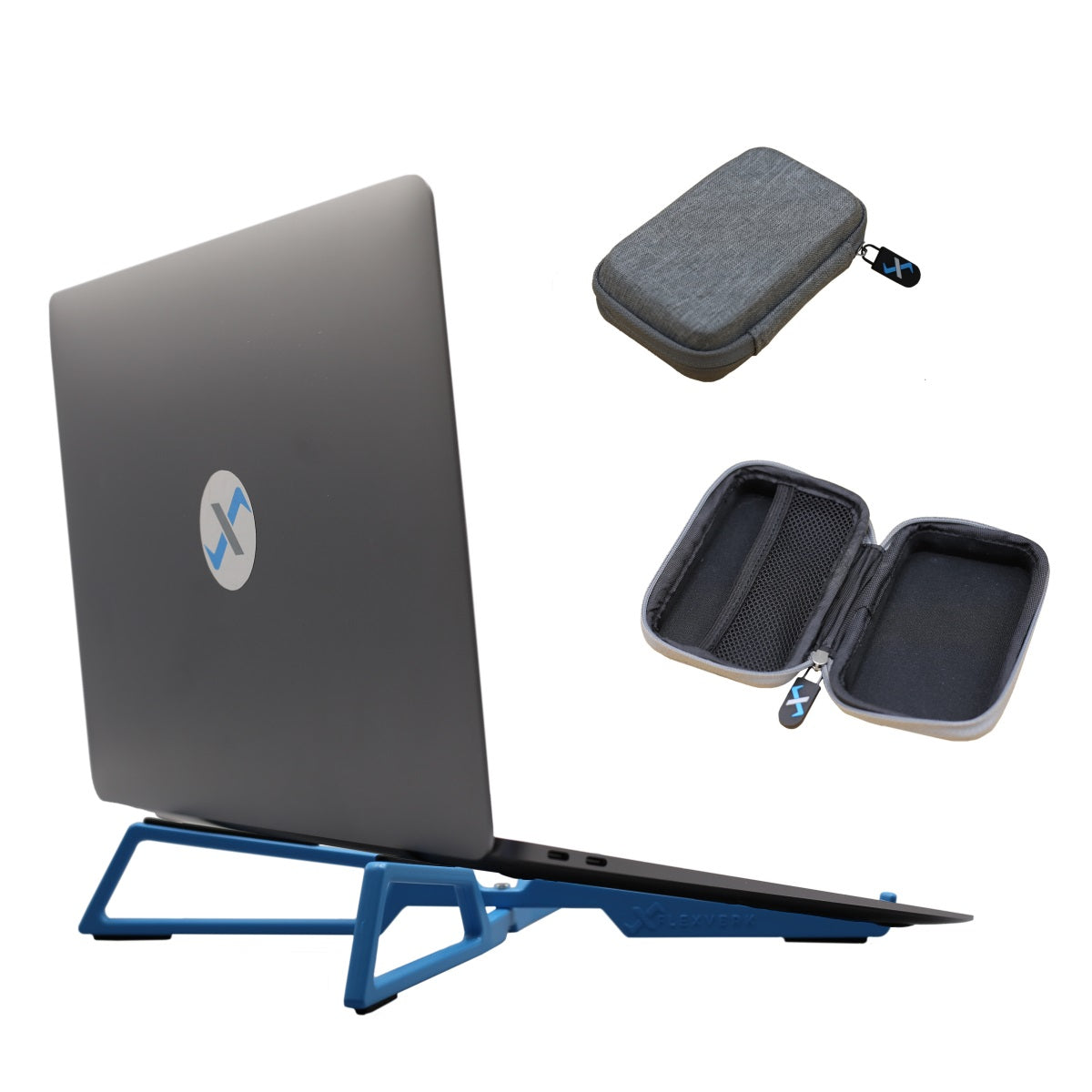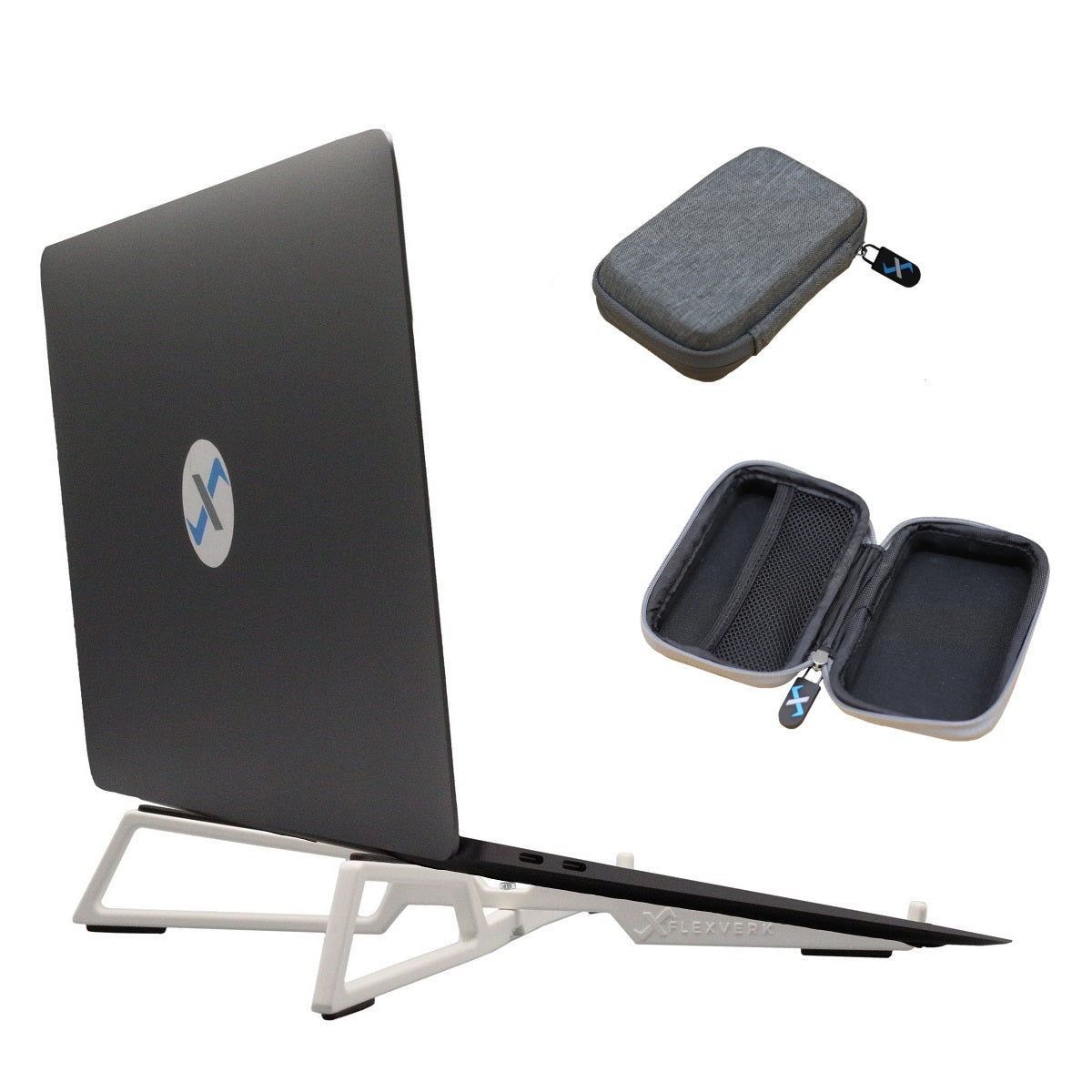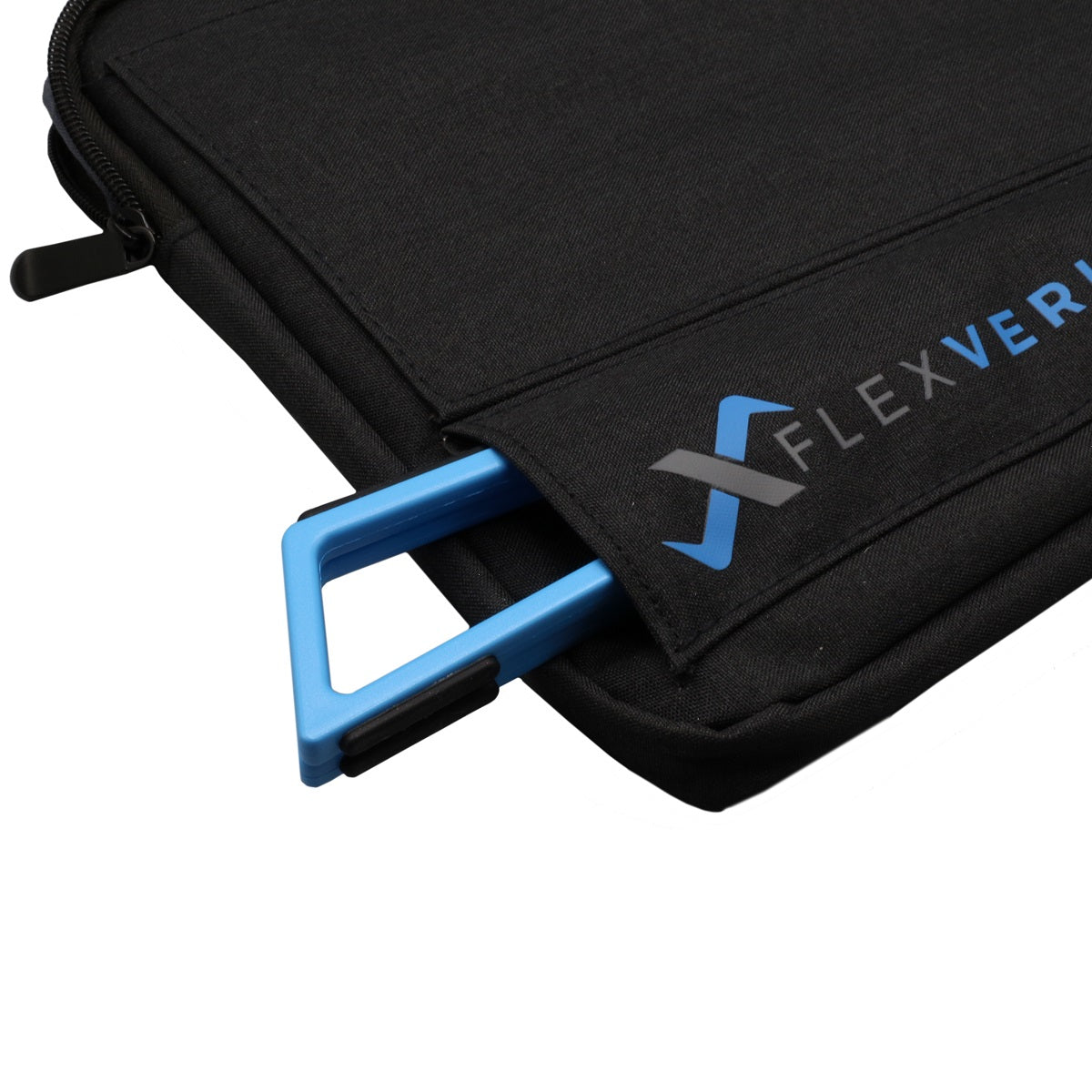 Setup in Seconds
Setting up your workspace is effortless and can be done with a single hand. When you're done, just fold and toss in your bag.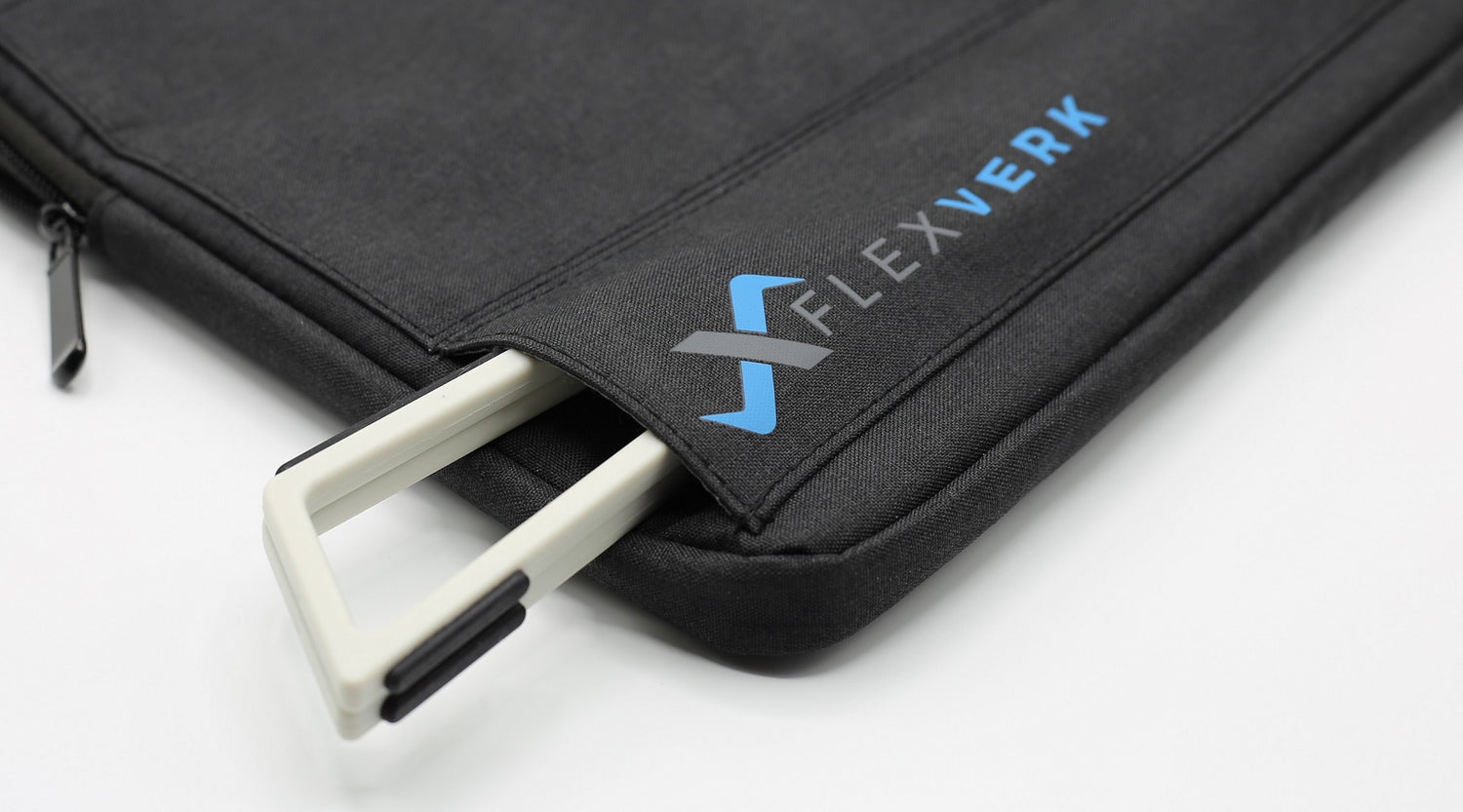 Custom Storage
The FlexVerk Laptop Sleeve is purpose-built to easily store your FlexVerk Laptop Stand in the front of the sleeve.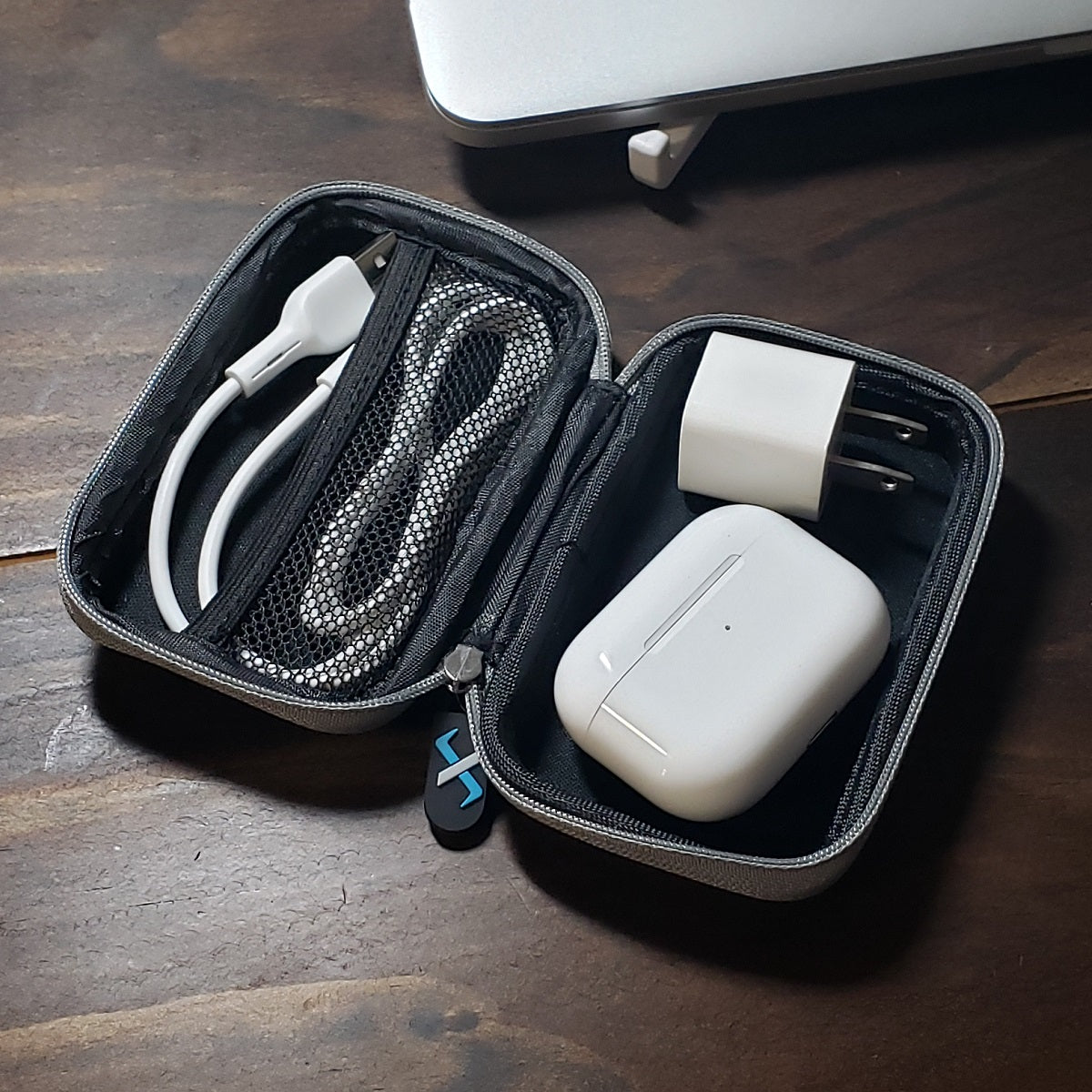 Work Essentials
Keep your cables, chargers, and headphones organized in the FlexVerk Accessory Case no matter what bag you throw them in.